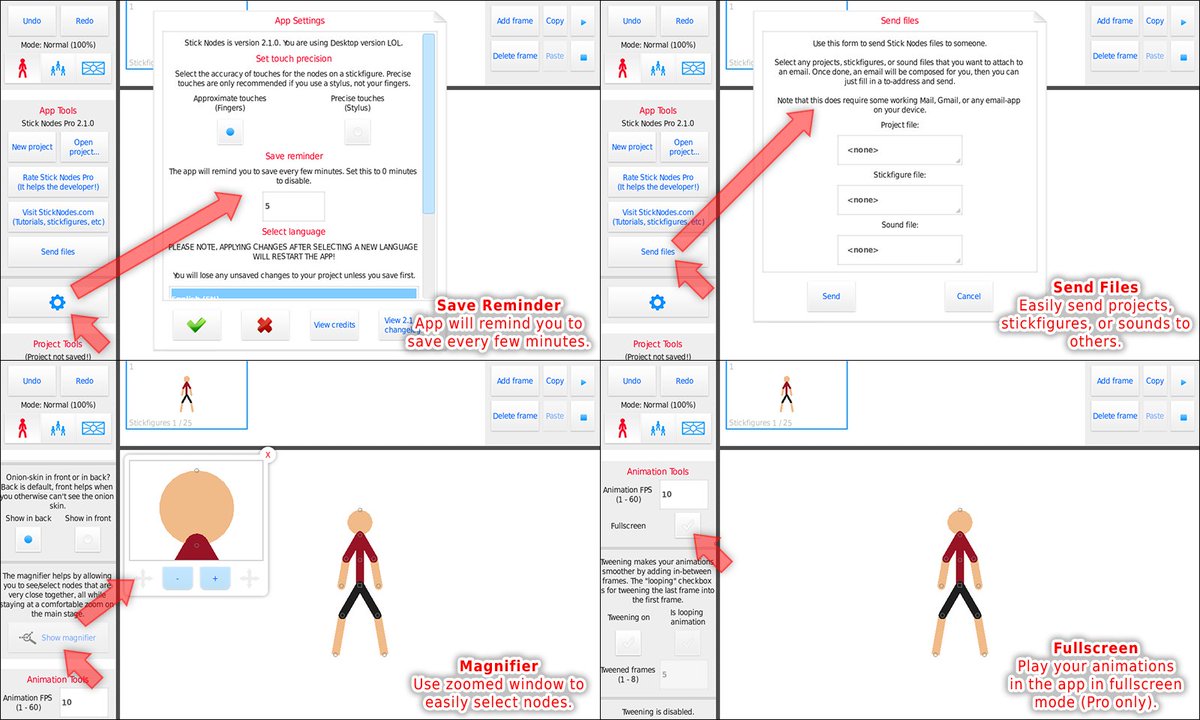 The magnifier update is now out for iOS!
Sorry that took a while, had to spend a bit of time fixing some export/MP4-export crash issues, but should help with those who experienced those crashes on lower-end iOS devices.
Version 2.1.2 (For iOS)
This is essentially the 2.1.0/2.1.1 update that was previously released for Android, but now is out on iOS.
New magnifier (look under "Project Tools"). This will make it easier to grab nodes!
You can now play your animations in fullscreen (Pro only).
Easier to send files to someone, look under "App Tools" for the "Send files" button!
Save reminder, the app reminds you to save every 5 minutes. You can change this in "App settings".
Knob buttons for angles are easier to use, and show rotation in real-time.
Exporting/MP4-exporting crash fixes.
Version 2.1.2 (For Android)
Fix for an issue that made it difficult/impossible to select nodes with the magnifier.
TheDarkDemon.com Forums
TheDarkDemon.com is a close partner of the Stick Nodes community (we actually share the same web server). It's a really great community of animators, mainly Pivot, but overall is a great place to showcase your work/Youtube channel and get tips/comments and just overall chat with other animators.
I've actually been a member of that community since 2005 when I first found Pivot and even though TheDarkDemon.com is technically the spiritual successor of the original (that underwent bad management), it's still alive and kicking over a decade later. Give them a visit and create an account if you're so inclined.